Player Roster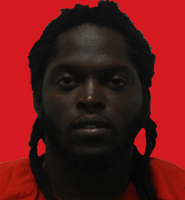 Active
Montavis Mack
#33
Position:
DL
Date of Birth:
11/24/1991
Height:
6' 1"
Weight:
280 lbs
Pro Experience:
1 Year
College:
Jacksonville University
Birthplace:
Jacksonville, FL
Biography:
Transaction Notes
Re-signed with the Sharks September 25, 2017. Enters his second season in arena football and second season as a Shark. (Jacksonville Sharks 2017- present)


Pro Experience

2017: Played in six games for the Sharks recording six tackles on defense. Mack also served on special teams and backed up starting fullback Derrick Ross on offense.

College

Mack attended college at Jacksonville University. He played 39 games as a Dolphin and was named a second team All-Pioneer League offensive lineman during his senior year where he helped JU to a 11-2 record. He also played defense with 16 tackles, one for a loss and one fumble recovery.

Personal

Mack is a native of Jacksonville, Florida and attended Andrew Jackson High School. he started for three years in a row and helped the Tigers to two consecutive district titles with 11-1 records during his junior and senior years.