Player Roster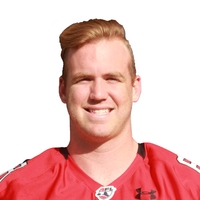 Active
Patrick McCain
#8
Position:
QB
Date of Birth:
03/21/1992
Height:
6' 4"
Weight:
235 lbs
Pro Experience:
3 years
College:
Jacksonville University
Birthplace:
Coral Gables, FL
Biography:
Transaction Notes
Assigned to the Jacksonville roster on October 30, 2017. Enters his fourth season in arena football and first with the Sharks (Jacksonville: 2018-Present, Nebraska: 2015-2016).
Pro Experience
2017: McCain played for the Nebraska Danger of the Indoor Football League, and threw for 842 yards and 18 touchdowns. 2016: McCain completed 82 of 170 passes for 907 yards with 10 interceptions and 21 touchdowns.2015: He completed 8 of 18 passes for 124 yards with two touchdowns and one interception before suffering a season ending injury.
College
Began at Jacksonville University where in 2014, he played in 10 games and was 16 of 25 for 156 passing yards. In 2013, McCain also played in 10 games, but recording four rushing attempts for 30 yards, completed 6 of 13 passes for 83 yards and one touchdown, was the primary holder on field goals and extra points, and named to Pioneer Football League Academic Honor Roll.
Personal
McCain is a native of Miami, FL and was a quarterback at Coral Gables, where he was an honor roll student who earned All-Dade County Honorable Mention his junior and senior seasons, passed for 2,280 yards and 23 touchdowns, ran for 348 yards and three touchdowns, led the team to consecutive 6A playoff appearances, and broke the school record for most touchdown passes in a quarter and a half.