Player Roster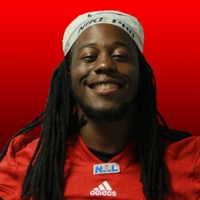 Inactive
Simba Gwashavanhu (Inactive Reserve)
#11
Position:
DB
Date of Birth:
01/17/1994
Height:
6' 2"
Weight:
205 lbs
Pro Experience:
1 Year Pro
College:
Delaware
Birthplace:
Gaithersburg, MD
Biography:
Transaction Notes:
Simba Gwashavanhu signed with the Jacksonville Sharks on May 9, 2019 for the 2019 season (Jacksonville Sharks: 2019 - Present)
Professional:
2019: In his first year of arena football Gwashavanhu played one game for the Sharks where he recorded 2.5 tackles (2 solo, 1 assisted).
College:
Simba attended the University of Delaware, where he totaled 93 tackles, four forced fumbles, one fumble recovery, seven pass breakups, and two interceptions.
Personal:
Simba is a native of Gaithersburg, MD and attended Gaithersburg High School and played football all four years.
Career Statistics »
| Year | League | Club | RETURNS | RETURN YDS | RETURN TDS | TACK | AST | SACKS | PB | FF | FR | BLK | INT | YDS | TDs |
| --- | --- | --- | --- | --- | --- | --- | --- | --- | --- | --- | --- | --- | --- | --- | --- |
| 2019 | National Arena League | Jacksonville Sharks | 0 | 0 | 0 | 2.5 | 1 | .0 | 0 | 0 | 0 | 0 | 0 | 0 | 0 |